A small square of brie and avocado hover just off the bottom surface of a bowl. Near it is a slightly-pink sponge of guava and rosewater, topped with micro opal, sweet, and pistou basil leaves and an emerald-green sphere. Alongside both of these is a silver spoon in which sits a piece of caramelized brie encased in a neutral caramel candy shell and some pine nut and whole wheat bread cereal. Off to the side of the bowl perched on the edge–as if it could jump in at any moment–is a small rum sphere on a pad of pine nut powder. After the assembly is placed in front of you, some guava soda is poured into the bowl, forming a fizzing pool and transforming most of the independent bites into small islands. Finally, a seemingly-innocuous centerpiece on your table–it looks like a small clear snake has swallowed a lime twice its diameter–it picked up with a nutcracker and squeezed over the dish, garnishing it lightly with a sprinkle of fresh lime juice.
This thing was just beautiful; in taste, in presentation, in every way. It's by far one of my most favorite things to have worked on so far.
I'll start with the plaque. The green half is a 'mousse' of sweetened avocado that's been seasoned with vanilla beans. The avocado's fairly mild in flavor; I was surprised at how natural and delicious it was when paired with vanilla. Making it was more or less as simple as mixing it with a sweetener and pushing it through a chinois, then smoothing it into a sheet tray with an offset spatula.
The Brie was a little more complicated and interesting. I basically made a 'tea' of cream and the rind from the brie, warming the two and letting them steep for a while to infuse the cream with the rind flavor. The warm mixture was strained, then actual Brie cheese cubes were mixed in until I had something that, while warm, remained pretty liquid and tasted potently of Brie. The book calls for the use of an ice cream stabilizer called Louis Francois STAB 2000 Stabilizer, which is only sold in France and is no longer distributed in the US. I used instead L'Epicerie's "Stabi 3000", which I presume is meant to be a competing product that fills a similar need (it's meant to retard ice crystal growth in ice cream mixtures when they freeze) and which worked pretty fine for me.
The two mixtures are independently frozen, then stacked and refrozen before being sliced into the requisite plaques.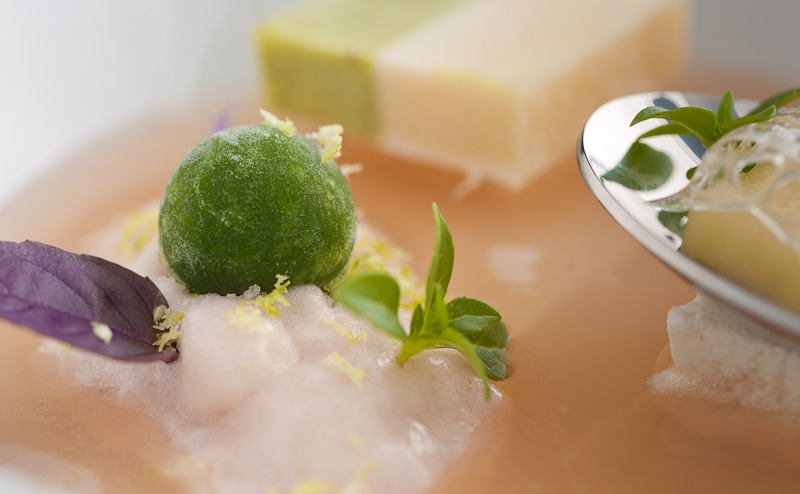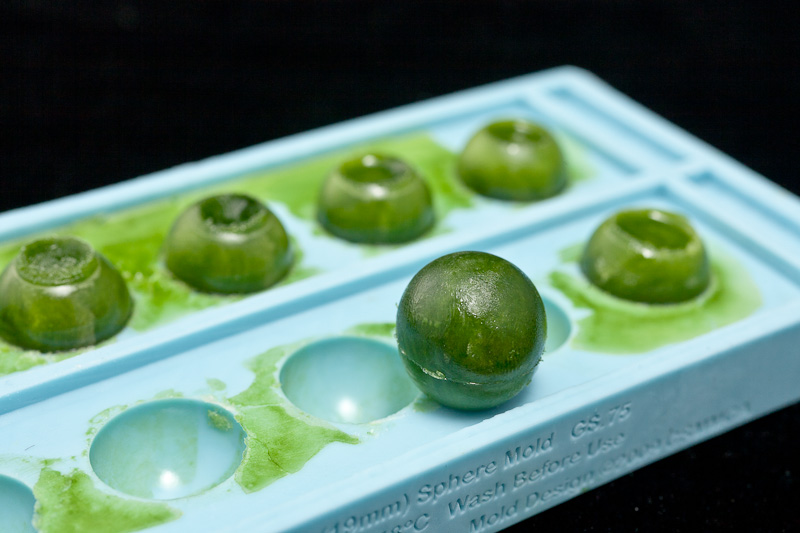 Next is a sponge made from guava juice, rosewater, and gelatin, atop which is placed a sphere of sweetened basil ice. The basil ice is made by pureeing blanched basil leaves with simple syrup and freezing. The book calls for chopping a sheet of ice into irregular shapes, but I decided to make spheres for funsies. These things are like small explosions of basil in your mouth, and the sweetness riding alongside the aromatic notes is really wonderful. I'd put spheres of basil ice in all my bowls of ice cream from now on if I could.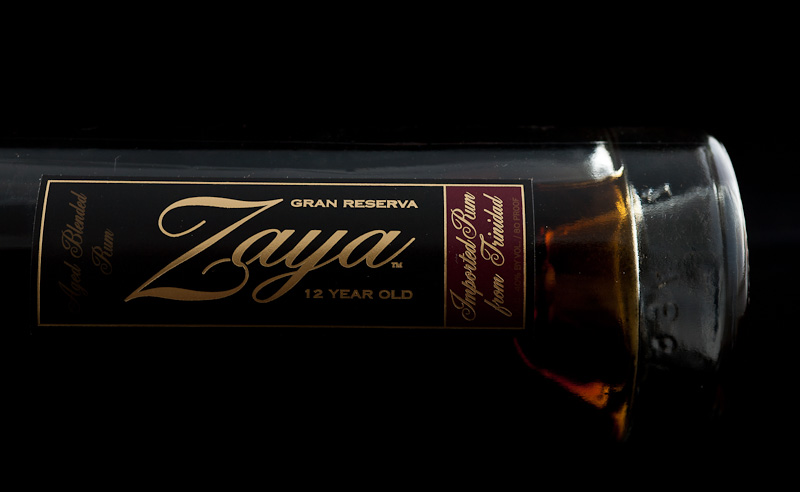 I went shopping for rum for the Rum Spheres not knowing much of anything about it. I went to our local BevMo to see what their selection had, knowing only that I needed 'dark rum'. I found the selection a little dizzying, so in a fit of impulse I grabbed something called "Pusser's Dark Rum" and headed back to work. Then I decided to try reading a little about rum. Besides having an rather unfortunate name, Pusser's apparently is distinctively scotch-like in flavor (I actually don't know this for sure, this is Wikipedia telling me this. I didn't want to open the bottle). I know what scotch tastes like, and knew I didn't want that kind of flavor profile in this dish, so I went back and swapped it out for this stuff. Again I know nothing about it, but this one seemed mid-range in price and quality and was a 'staff pick', so I snagged it. Turns out it's delicious. It's very sweet and thickly molassesy, which makes sense because rum is largely distilled molasses/cane sugar. This one is very smooth and sweet, caramel-like and with hints of tropical flavors in the background. I was happy with this decision.
The rum sphere sits atop a powder made of pine nuts and tapioca maltodextrin; on the Alinea forums I found a note from Chef Dave Beran explaining that they wanted the rum sphere (and the rest of the elements in this dish) to stay in place as the dish moved through the restaurant, but the plaque, spoon, and sphere would roll all around unless they found a way to secure them in place. This pine nut powder is sweet but–like most tapioca maltodextrin mixtures–disappear almost immediately when eaten, so it serves as a useful and lightweight way to lock stuff down and contribute to the dish without getting in the way. Of course it is delicious on its own, and compliments everything well.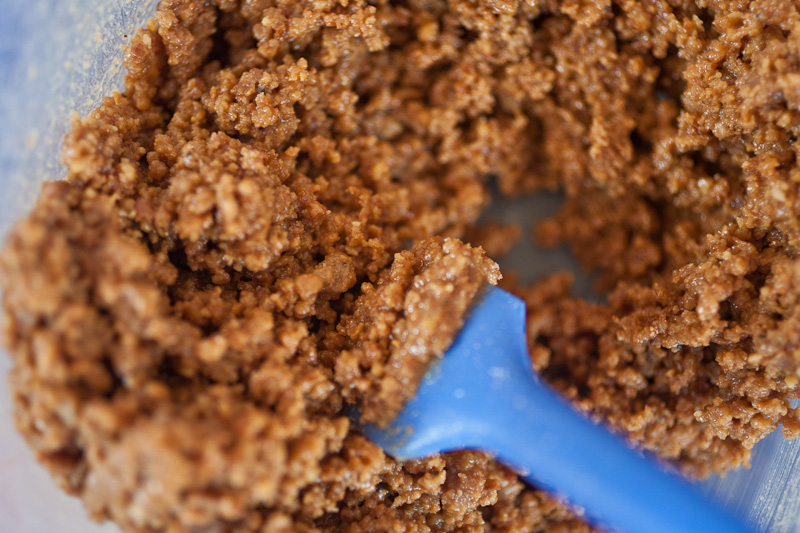 The spoon (also held in place by a pad of pine nut powder beneath it) holds a small bite of caramelized Brie with a neutral caramel tuile shell around it; this provides a crunchy sweetness that gives way to the warm buttery Brie inside. Near the Brie is a small dollop of pine nut and whole wheat bread cereal. This is made form dehydrated whole wheat bread, toasted pine nuts, and a bit of butter and sugar all baked together. It is stupid delicious.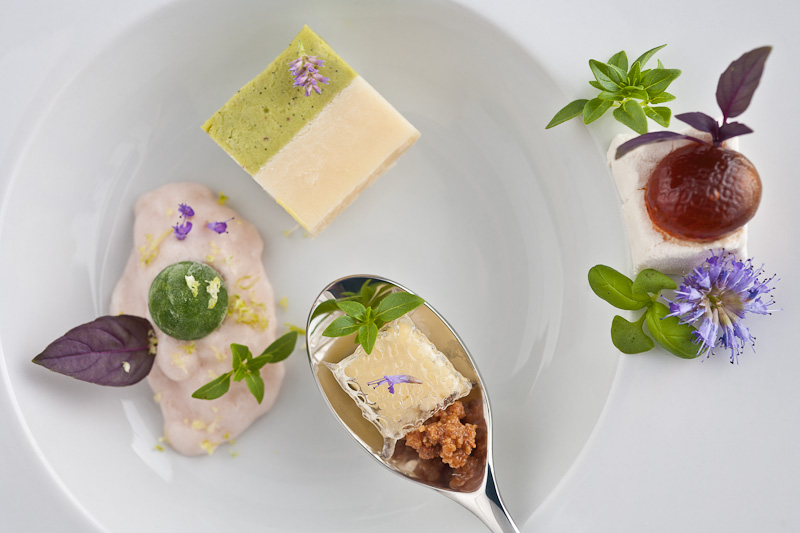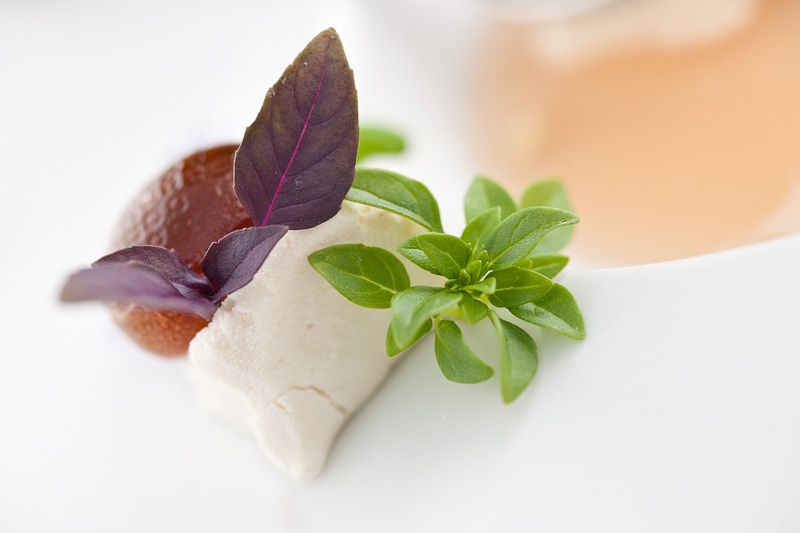 Once these elements are all made, it's time to plate them along with some small leaves from various basil plants. I bought these are the Berkeley Horticultural Nursery. The small pads of pine nut powder help secure everything while also levitating them slightly off the bottom of the plate. The plate is taken to the table to be presented to the diner, at which point…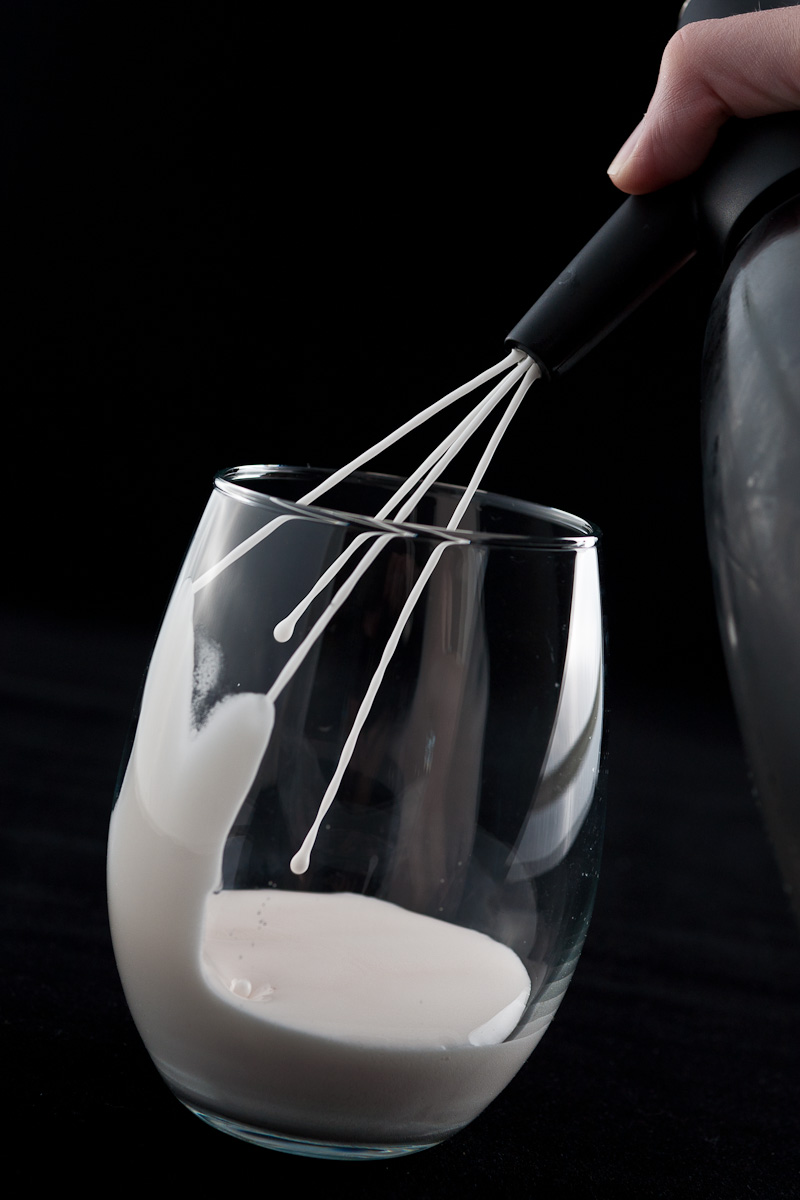 …the bowl is filled with a bit of sparkling guava soda. This is made primarily with guava puree, which was the token exotic/difficult ingredient in this dish. There's a place not an hour away from Oakland called Napa Perfect Puree that sells small containers of puree for about $25 a pop, which sounded semi-reasonable until I read that they require a minimum of 3 cans per order PLUS overnight shipping or I'd incur a $70 fee. I wrote to ask if I could sidestep this because I'm reasonably local, but they wouldn't have any of it and said they didn't allow pick-ups. Faced with an order that'd total well over $100 for a cupful of soda, I decided to punch that option in its face and kick it to the curb. Doing some further research, I came across Marky's Caviar, a place in Florida with a pretty impressive stocklist and which offered 1 KG tubs of puree for $15 apiece with no minimum order. I could easily get 2-3 times as much puree from them for a fraction of the cost of Napa Perfect Puree, so I pulled the trigger on that. This puree comes from France. It tasted delicious and worked great for the soda, with one caveat: the recipe has one benign sentence that says "strain puree through cheesecloth", which is a step I assumed would take a few seconds.
Nope. Try about an hour and a half. This stuff is pretty thick…so be ready if you try this at home.
Once the guava soda is poured into the bowl, the pine nut pads 'melt', lowering the spoon and the plaque into the soda. Rad.
Radder than that, though, is this: At Alinea, several courses before this dish is served, an odd centerpiece is brought out and left on the table. The staff loves doing this trick; they leave the piece there and tell you to ignore it, but do so with an air of mischief. The centerpiece is small and looks like a semi-pliable plastic tube that, impossibly, has a lime twice the tube's diameter shoved into it. The recipe in the book mentions nothing of how this is done (in fact, the step of garnishing with a lime is omitted completely, despite being clearly shown in the book's photos)
I first went to Home Depot to try to find some tubing that was around 1.5″ in diameter, with thin walls and that was elastic enough to force a lime into it. The only thing they had was plastic tubing meant for plumbing, which has very thick walls and isn't elastic at all. Hm.
I was stymied for a while until one morning I was getting ready and noticed a tube of face wash on our countertop. It was pretty pliable, and seemed elastic. I wonder if I could jam a lime into that thing if I cut both ends of it off so that it forms a tube? I started googling around for bulk ordering face wash tubes, but this was particularly unfruitful. I made a field trip to a CVS to see if I could find any tubes with labels I could peel off and clear plastic underneath, but turned up nothing. This seemed unusually difficult, I thought, and I couldn't shake the feeling that there was some sort of common-sense answer to this puzzle.
Finally, I asked at work. I specified my criteria, and within minutes one dude responded with one sentence:
"Heat shrink tubing."
*facepalm*
Of course. I started searching again, and found lots of varieties of heat-shrink tubing. Almost all were black and small in diameter and meant primarily for electronics wiring.
Except one.
One manufacturer makes 1.5″ thin-walled heat-shrink tubing that shrinks to .75″ when heated to…212 degrees fahrenheit.
This HAD to be the stuff. I bought a roll, and when it showed up a week later, I quickly cut a snippet off and dipped it in boiling water. In less than a second, I had my answer. This was totally it.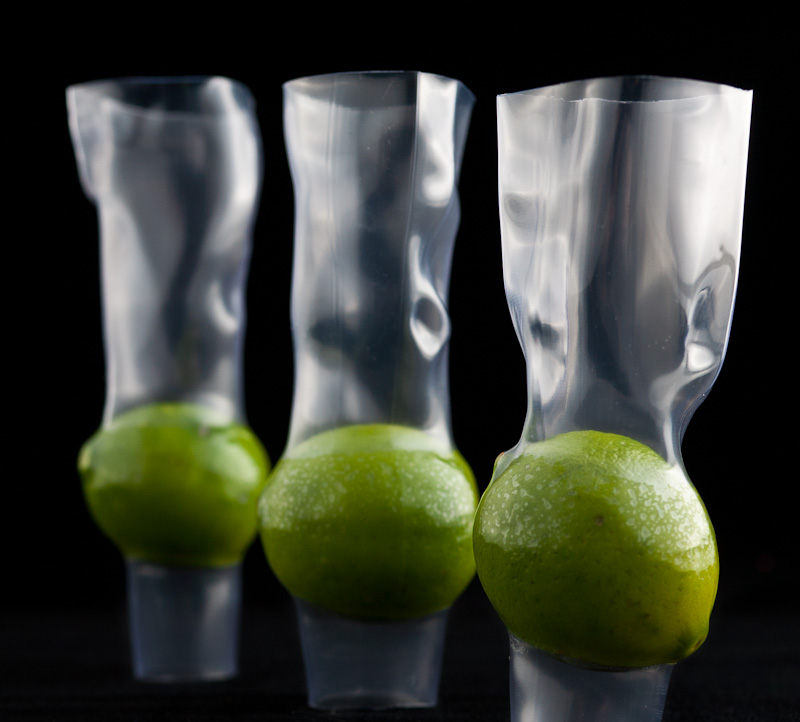 Lime juice is notoriously difficult to keep vital and fresh; it loses its potency within minutes of being squeezed, so I felt so happy to have figured this out and also so in awe of this creative, cool, and elegant solution to garnishing a dish with fresh lime juice tableside. The server picks up the 'center piece' in a nutcracker and squeezes; the lime inside ruptures and out comes enough juice to finish off this pretty incredible dish.