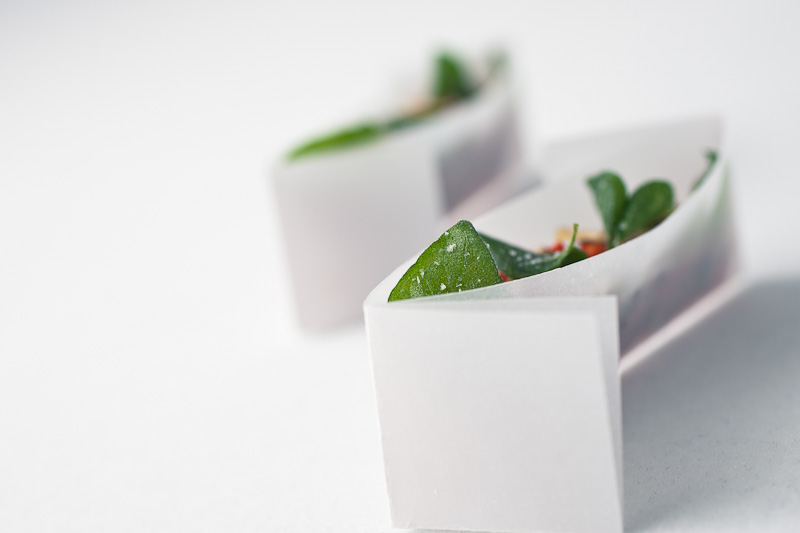 Happy 4th of July! I am admittedly still getting used to the idea of having national holidays off from work; the doors never seem to close at Weta, and waking up on a Monday morning and realizing I don't have to go in to work feels a little surreal after being in NZ for half a decade or so. The surge of free time and my innate short-sightedness usually mean I haven't planned anything grandiose like a camping trip or a big BBQ.  But this weekend has been lovely so far. Some of my favorite weekends with Sarah fall on national holidays, and my distance from my family usually means we reinvent what our holiday will mean to us. In New Zealand, thanksgivings were big food parties with friends who like to cook, lovely springtime weather, and maybe a pod of passing orcas if we were lucky. Christmas Day in New Zealand remains one of my favorite single days I've ever experienced; the weather is beautiful, the streets are eerily quiet, and instead of ham or turkey we had pancakes and smoked salmon and some BBQ on our grill while exchanging gifts and listening to the ocean a few blocks away.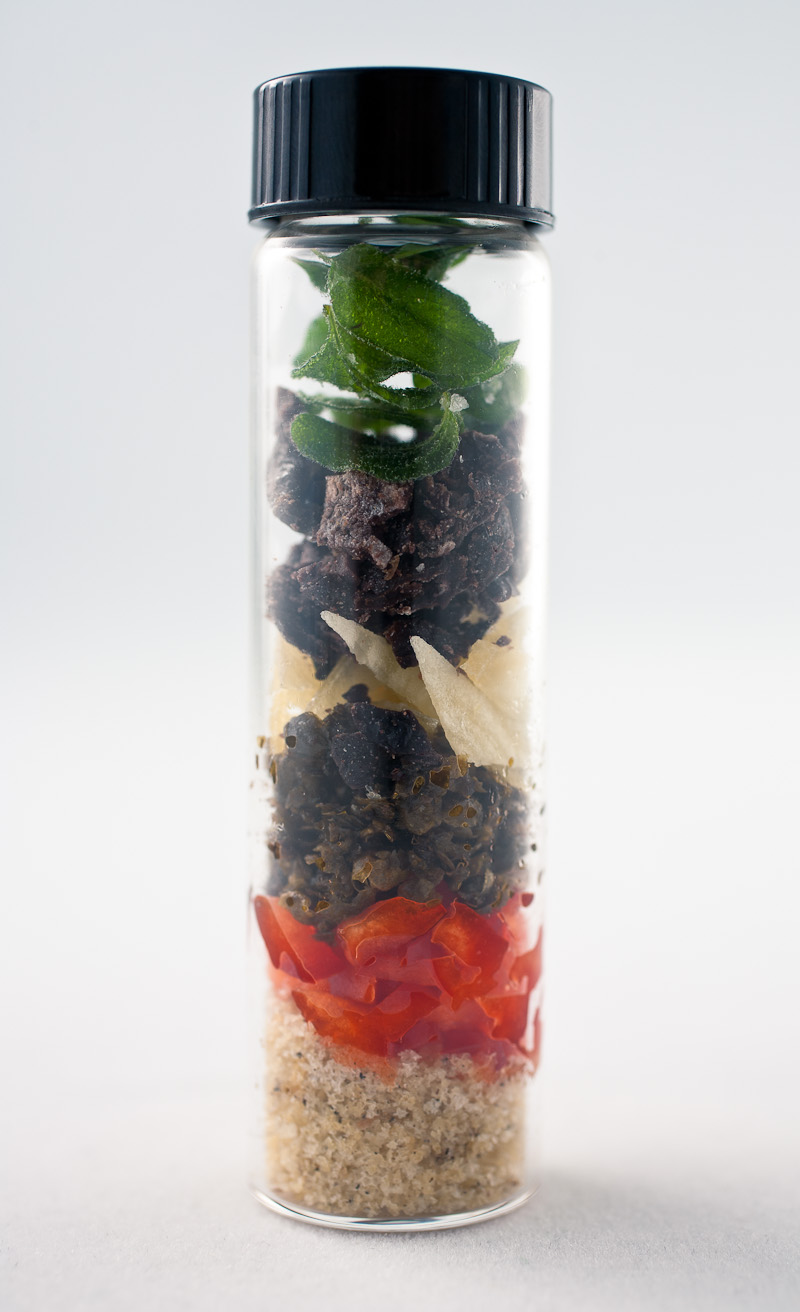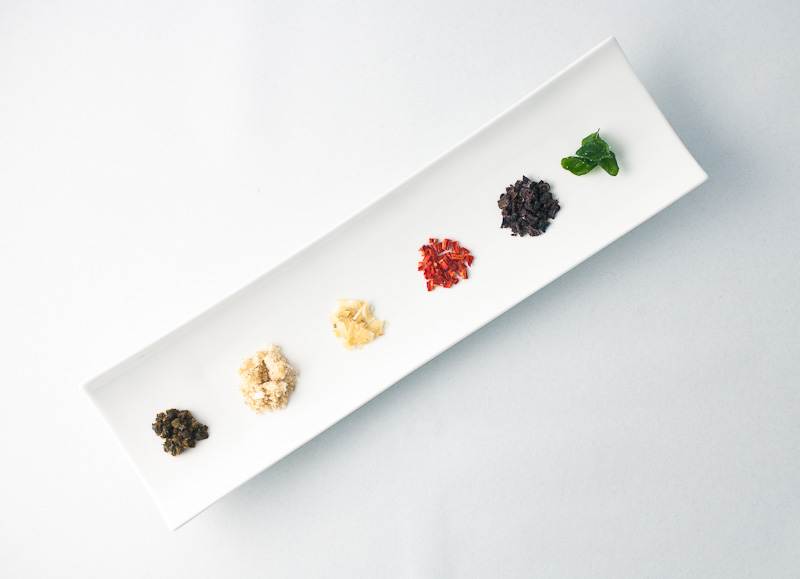 The 4th of July for the Americans in NZ was notably more hilariously-dismal. It's the dead of winter down there right now, so setting off some small fireworks with our friends' kids involves shivering and trying to keep your hands warm enough to light the fuse while battling gusting winds and rain in the middle of Miramar Soccer Field. The sheer tenacity involved in celebrating it always made it fun and special to me.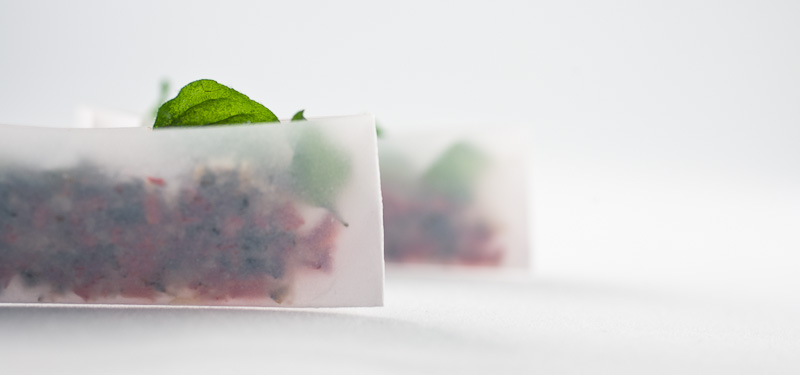 Anyway, I digress; this weekend 4th of July has meant for me some gardening/tidying of our tiny back porch garden, some fun flower-pot-painting creativity with Sarah, and a light bit of Alinea cooking. I picked this recipe because it seemed pretty quick and easy, and I have a few much more involved recipes looming in the near future, so I wanted to enjoy a bit of this long weekend outside of the kitchen. "Quick and easy" is, of course, relative–this recipe takes about 24 hours to assemble from start to finish, but it's not hard. Most of the steps are just "dehydrate some stuff".
Specifically what I'm dehydrating are some very Italian-y things; form top to bottom here we have fried capers, dehydrated bread with pepper and olive oil, garlic chips, red bell pepper, nicoise olive and fried oregano leaves: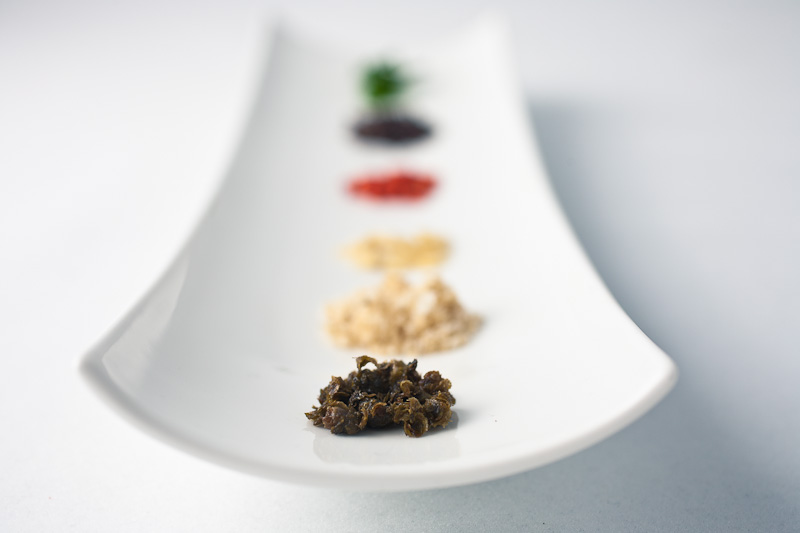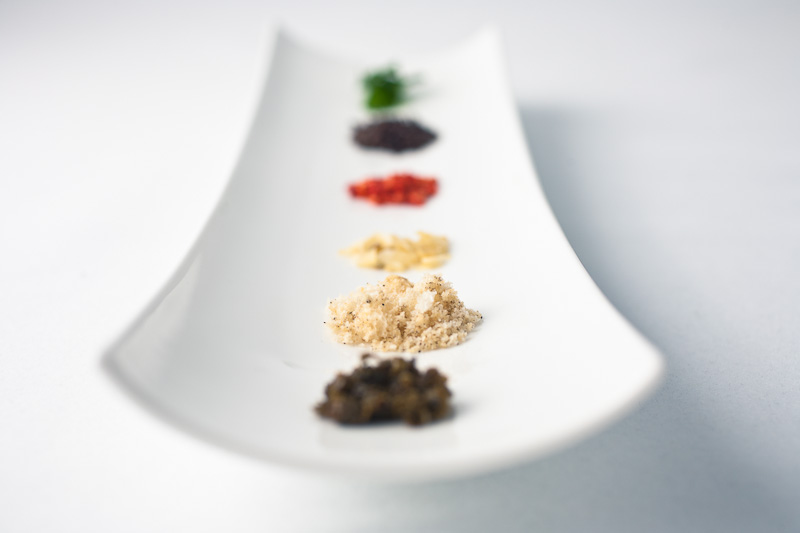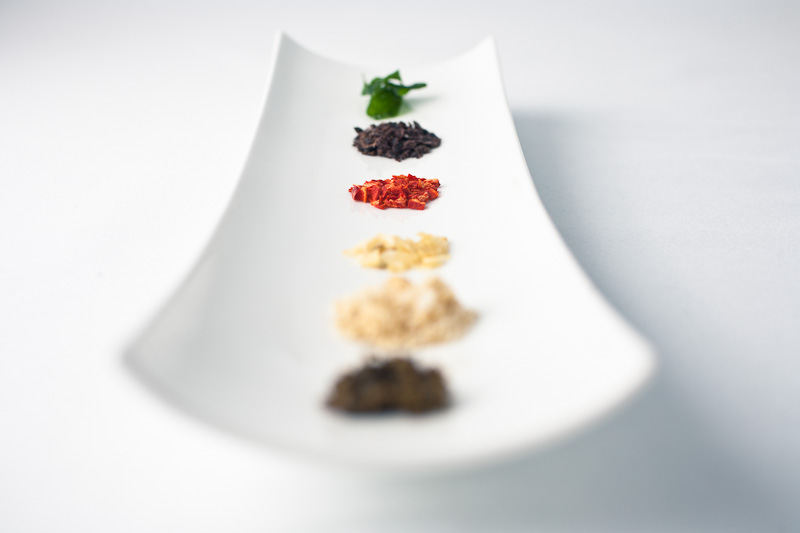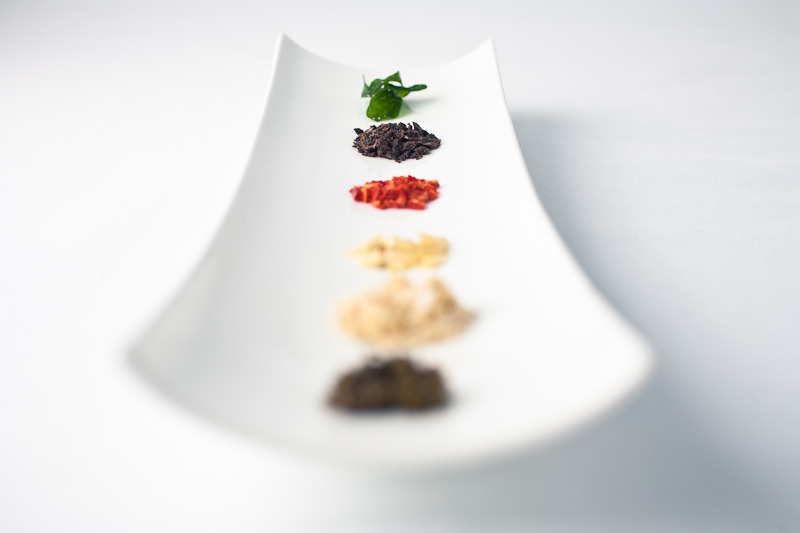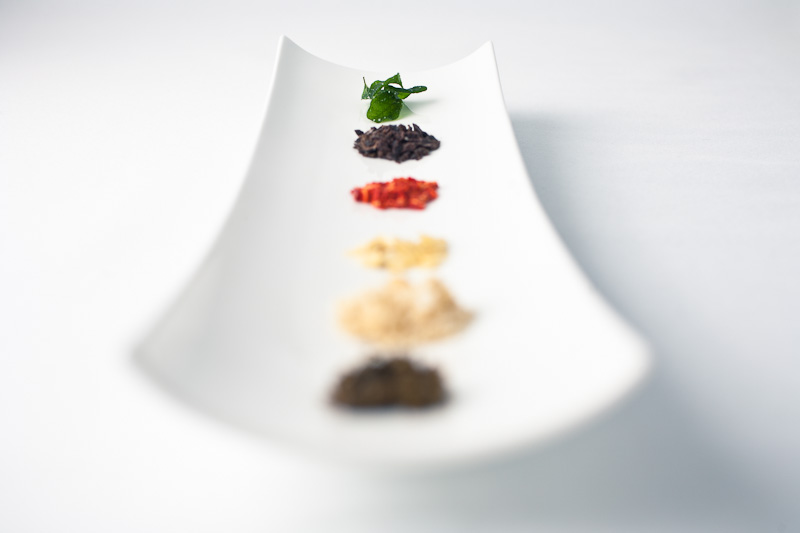 Like I said, not terrifically difficult, with one caveat; most of these things did not dehydrate as fully as I would have liked, because (and James, Sarah, Rebecca, and all the rest of you NZ peeps reading this…I sincerely apologize for the following:) it's so warm and humid here this weekend that I couldn't get some things to dry out entirely. AHMYGAD FIRST WORLD PROBLEMS! Seriously though, it was horrific.
No it wasn't. It still turned out great. The above photos might suggest that all of these things were mixed in equal proportions, but they weren't, and therein lies the magic of this one for me. After taking the above photos I just scooped everything down the plate and into my mouth, and was presented with a pretty wonky, too-salty kinda-italiany-tasting mouthful of dried stuff. Hm, I thought, I should probably pay attention to the proportions when I plate this for realsies. The actual prescribed proportions are much more red-pepper-heavy, which sweetens and lightens all the salty bits up quite a bit. I divided the portions into two vellum envelopes I made, garnished with the fried oregano leaves, and invited Sarah to try one. She tossed it back, munched for a moment, and exclaimed "Oh man. It tastes like pizza!"
She was totally right! It tastes like a shot of crunchy, dry pizza. The toasted breadcrumbs give a 'crusty' taste, and the red peppers give a similar sense of tomato sauce. The oregano is unmistakably 'pizza-like'. I sort of thought I knew what to expect with this one, and my expectations were that it would be 'just ok', but actually Sarah and I decided it was one of our favorites I'd made in a while.