This project's 'hard stuff' factor has entered a new phase for me; one that largely revolves around planning. As I close in on the last quarter of the book, there are fewer dishes to choose from on short notice, and every dish is more-involved than most other I've tried so far. The techniques are more familiar to me, but still difficult is finding ingredients, especially super-seasonal ones. E.g. I've spent the past 2 months carefully watching produce drift in and out of season at various markets for a lobster dish I hope to cook soon.
I was remarking to Sarah this past weekend that this is stressing me out a little; it's hard, and short of driving or calling around to every market every day or two to check on produce arrivals, I'm not sure how best to plan the remaining dishes. Because Sarah's awesome, she surprised me the other day with something: she'd compiled all remaining recipes into a 4-page spreadsheet, broken into seasons and outlining all ingredients and equipment I'll need from here on out. I think my next step is to cross-reference all the ingredients into another sheet with calendar months, so I know on any given day what dishes are reasonable to shop for.
We both agree that the Wild Bass dish might be my Everest.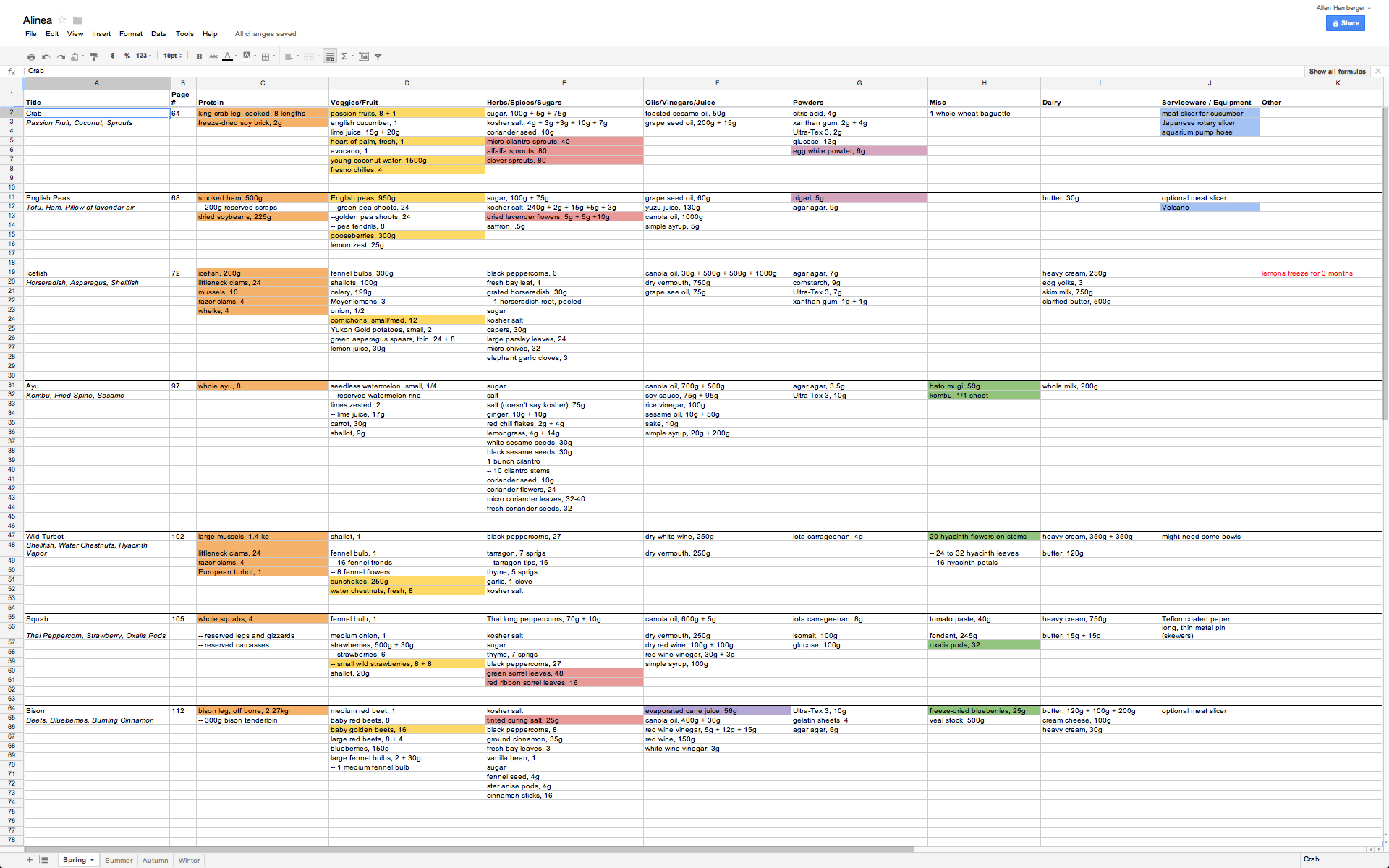 Incidentally, I've also spent some time doing a similar treatment for another project that I intend to try at some point…